KnowledgeWare Communications Corp.
Founded in 1994, KnowledgeWare Communications Corp. is a Western Canadian company with a long history in developing innovative employee training software.  Our quality software tools help make legal compliance easier for small to large companies. Our focused safety awareness training courses help build the skills and morale of workers and supervisors, leading to a more satisfied and productive workforce. We develop corporate training systems including:
Custom courses
Instructional design and writing
Safety compliance training
Best Practices / Continuous Improvement
Infographics
Learning Management System
U2Course builder system
Software development
Corporate communications materials
Simply! Tracking Training Management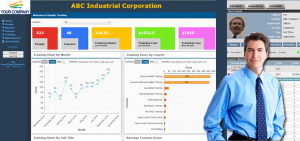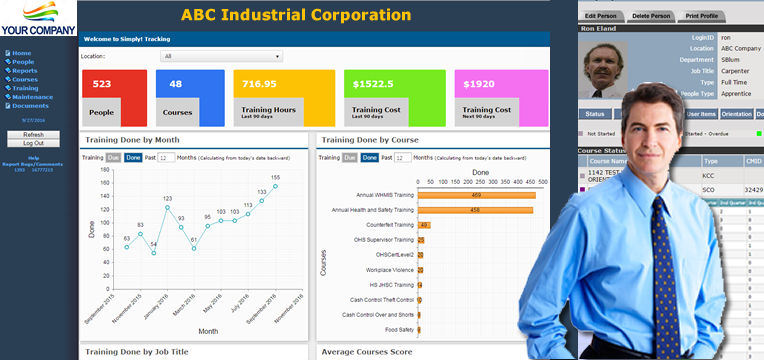 Simply! Tracking is a simple-to-use web-based training tracking and scheduling software tool. This program makes is easy for you to assign managers from multiple locations to oversee their department's training compliance. Delegating this responsibility helps save you time and makes you more productive elsewhere. Location and department managers master the simple interface quickly with minimal time and training.  Automatically generated email alerts keep managers posted on training due and training done. Companies use our Simply! Tracking training management software to help centralize and simplify mandatory worker training records. Easy-to-use record keeping and reporting features reduce legal risk, and training customized to your company can improve employee skills, knowledge, and competencies.
U2Course Creator

Our U2Course Creator tool allows you to quickly turn your company powerpoints or PDF's into online training applications. By adding a quiz these courses become self marking and the system tracks worker understanding and compliance. Inexpensive company course creation and delivery via the U2Course Creator tool can generate substantial cost reductions and ROI as well as increase product quality and improve legal compliance.
Custom Courseware Development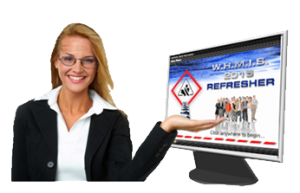 KnowledgeWare can create quality custom courseware for your worker orientation or company specific training requirements. We can also supply you with the tools to build your own online training materials, including the rapid import of existing company powerpoint and PDF documents. Please contact us to discuss your needs.
Our Goal
Our goal is to provide innovative training solutions for companies, and to grow a progressive, customer friendly business with integrity.
We believe technology should enhance human communication, not limit it. That's why we'll always have real people answering our phones. Please call 1-800-893-9333 Pacific for more information.